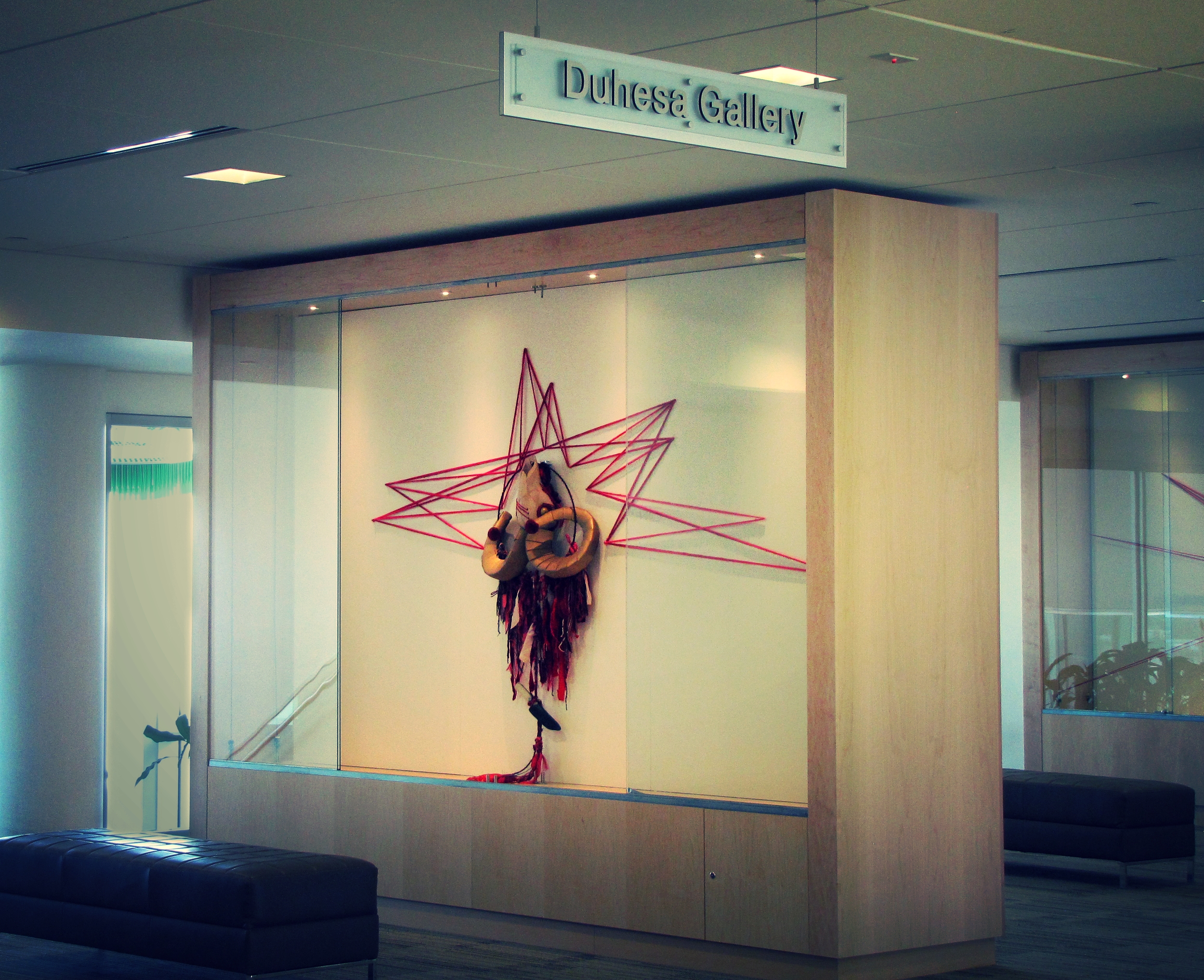 Reliquary
Reliquary; A container or shrine in which (a sacred object esteemed and venerated because of association with a saint or martyr, a survivor or remnant left after decay, disintegration, or disappearance, a trace of some past or outmoded practice, custom, or belief) are kept.
This body of work is a site-specific installation; where it would be shown influenced what would be shown. The display case is as much the piece as the actual objects. Behind glass any object is idolized. The object becomes a trophy, a symbol of the acclaim of the person or institution that houses it.
Ceramic animal skulls in a state of suspended decay portrayed by a variety of fibers are the relics. Hanging from the artificial gore is a ceramic knife. The knife is an icon of human interaction. This interaction supplies the viewer with responsibility, giving the object the esteem of martyr. It has died and we are to blame. The animal has perished for us, by us.
ceramic, steel, fiber
2016
dimensions variable
Site specific installation: Colorado State University, Duhesa Gallery, Fort Collins, CO
RELIQUARY SERIES 2016
ceramic, mixed media